Download this Episode of Beat Latino (MP3)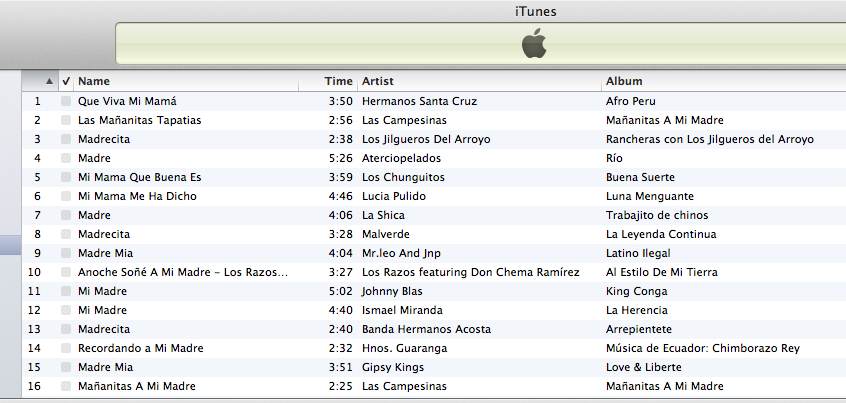 This week Beat Latino celebrates our moms – ¡nuestras madrecitas! Whether norteño, banda, flamenco, rock or hip-hop style, there's songs from all over the Latin and Latino universe that pay homage to this most special person in everyone's lives. ¡Feliz Día de la Madre!

Esta semana en Beat Latino celebramos a nuestras madrecitas. Ya sea con ritmos de música norteña, flamenco, banda, rock o hip-hop, tenemos canciones de todas partes de Latinoamérica y España que rinden homenaje a esta persona tan especial en la vida de todo ser humano. ¡Feliz Día de la Madre!