Download this Episode of Beat Latino (MP3)
The 2014 Latin Grammy's are coming up, and there's so much awesome music to share! This week's Beat Latino is about our favorite Latin Grammy nominees. We are particularly impressed with the genre-crossing of many of our artists and how there are truly no borders: salseros and mariachis sing tangos; troveros do hip hop; flamencas interpret nueva trova! And at the very top of our list is the 20th Century poetry from Puerto Rico's Calle 13. Enjoy!
Amigos, esta semana en Beat Latino les compartimos algunas de nuestras rolas favoritas de las nominadas a los Latin Grammy's de este año. Realmente hay una increíble cruce de géneros – ¡salseros y mariachis nos cantan tangos; los troveros le dan al hip hop; las flamencas y folcloristas interpretan nueva trova! Y nuestros máximos poetas del siglo XXI, Calle 13, se encuentran por supuesto en los primeros puestos de la lista de los preferidos.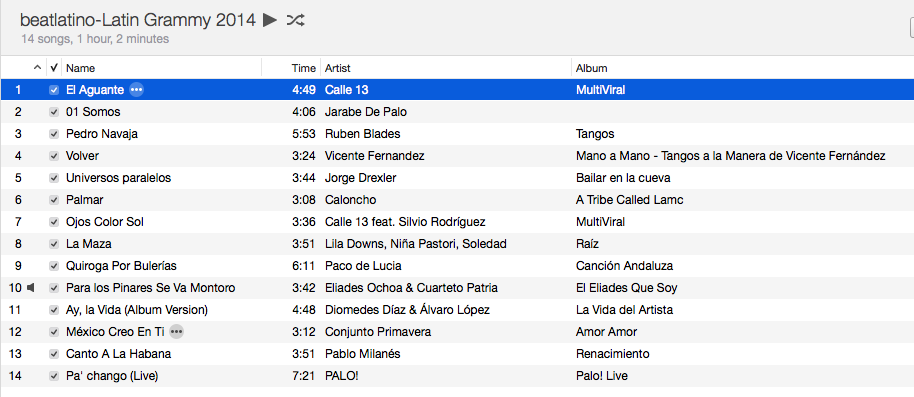 Featured photo: Residente de Calle 13, photo by Catalina Maria Johnson